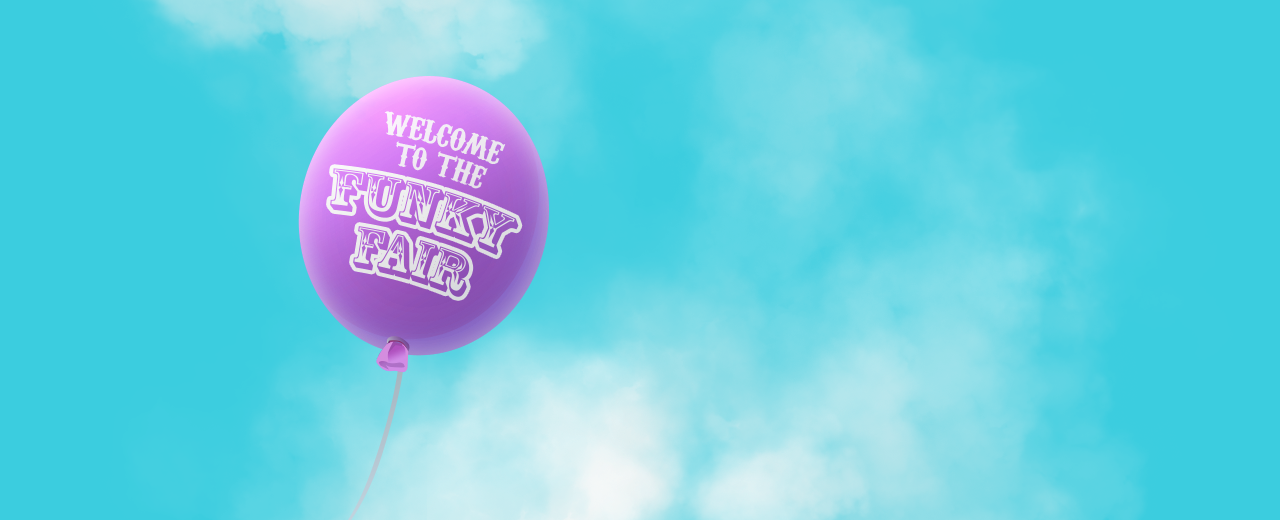 Welcome to the Funky Fair
About the game
Where else could you have a really good time if not at an old-fashioned funfair? But this one is different. Be careful which ride you take – you might end up where you didn't want to go. That being said: Welcome to the Funky Fair!
***********
Über das Spiel
Gibt es einen besseren Ort, um einige schöne Stunden zu verbringen, als einen altmodischen Jahrmarkt? Doch dieser ist anders. Pass auf, wo du einsteigst – du weißt nicht, wo die Fahrt enden wird. Davon abgesehen: Willkommen auf der Funky Fair!
***********
Language / Sprache

The game can be played in English or German (text only).
Das Spiel kann auf Englisch oder Deutsch gespielt werden (nur Text).

***********

Controls / Steuerung

Leftclick: use, talk, pick up
Rightclick: examine
Inventory: bottom of the screen
Linksklick: benutzen, reden, nehmen
Rechtsklick: untersuchen
Inventar: am unteren Bildschirmrand
***********

Credits
"Welcome to the Funky Fair" was created within a fortnight by The Argonauts in 2020 for the AdvXJam. The jam's theme was "A Good Time".
Development Team
Music & SFX
"Barrel Organ of Carousel" by klankbeeld (freesound.org)
"Ambience, Night Wildlife, A" by InspectorJ (freesound.org)
"Deserted Streets" by Eric Matyas (soundimage.org)

And various CC0 sfx from freesound.org